A Royal Trail In The City Of Palaces
Roaming amidst the beautiful palaces and still roads, Mysuru turns out to be a perfect treasure trail as you explore this royal place down the south of India. Located in Karnataka, Mysuru is also called the city of palaces, known for its rich culture and heritage. It was the once the kingdom of Wodeyar dynasty and till date there is a royal family that stays in the Mysore palace.

Mysuru or Mysore is the only place which is named after a Rakshasa- Mahisasura. The place shares its name with the famous dessert Mysore Pak and also the traditional turban called The Mysore Peta.
As you proceed, the city has a lot to offer other than the grand palaces that it is famous for. There are numerous palaces and royal buildings. As the Wodeyars were the patrons of art and culture, you will find amazing form of art in the palaces that adds to the beauty of the place. This small town surely takes you back to the ancient era of the kings and the rulers.
Dasara Festival
The Dasara Festival is the most famous festival celebrated in Mysuru. People from all over the world visit the place to witness the ceremonious festival. The vibrant colors, culture and people are worth the sight. It is an old tradition and the festival has been celebrated since ancient times.
The Mysore Palace
This is the place where the Wodeyar dynasty still stays and the majestic architecture will just leave you awestruck! Also known as the Amba Vilas Palace, the place boasts of its amazing interiors of the Darbaar hall, corridors, beautiful paintings, and you cannot just miss that time of the evening when the whole palace is lit with 98,260 bulbs! This place is worth spending a whole day.
St. Philomena's Church
Other than the royal palaces, Mysuru is also famous for it's one of the oldest church. It has a unique gothic style. This Catholic Church has an astounding architecture which is worth a visit. Also, it has some really good inscriptions on the high walls.
Chamundi Temple
Located on top of the Chamundi Hills, the temple is basically of the Indian goddess Durga. It is believed that the temple was built in 12th century by the Hoysala rulers. Situated on the hills, it offers a picturesque view of the city.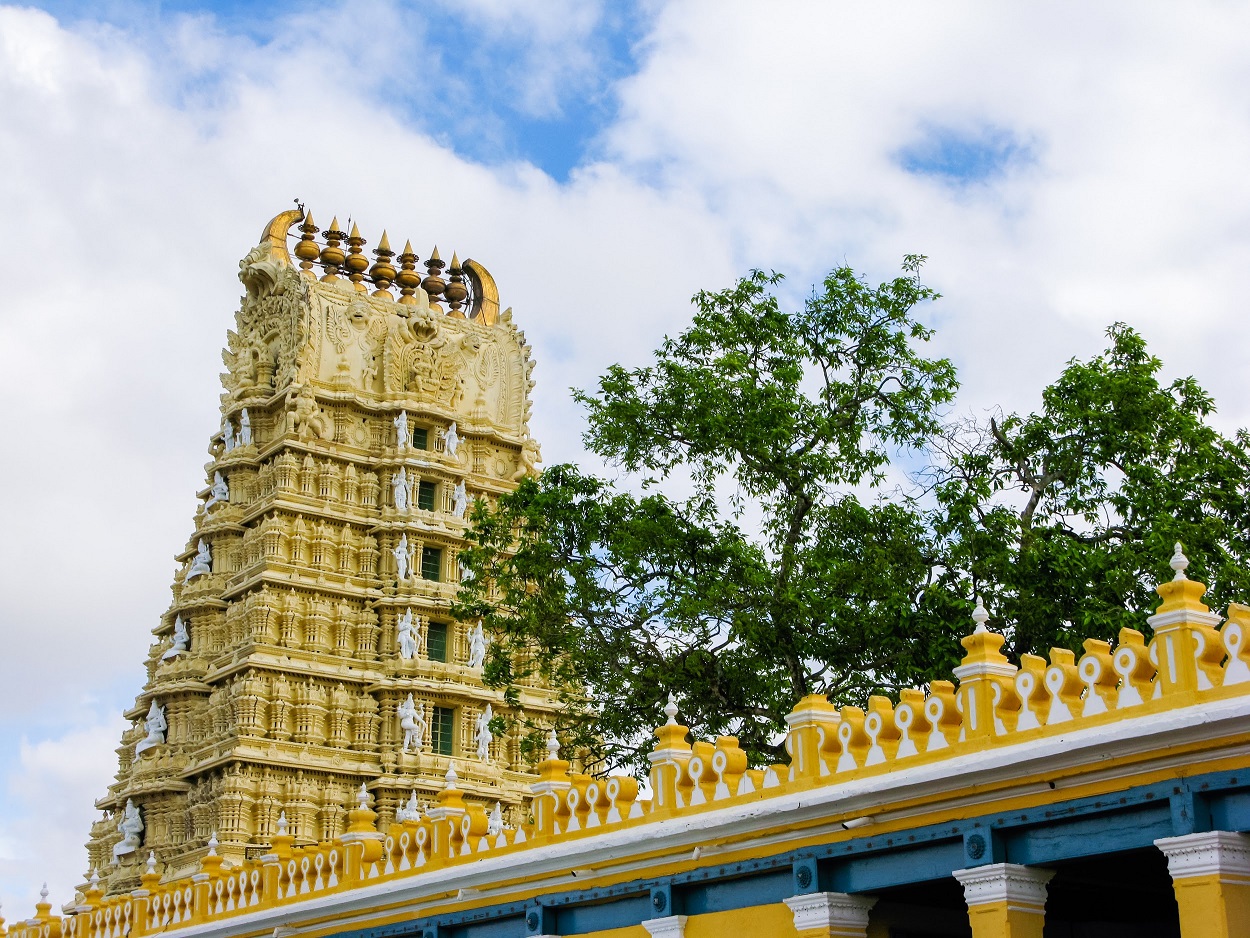 Apart from these places, Mysuru is also known for its silk, rosewood, sandalwood and the Udupi style cuisine. The ancient culture, heritage, paintings and other art forms of this city can impress any person who travels to this place. So for once, travel to this place that still has different colors of royalty.
Zostel is all ready and more than happy to host you!
Writer, Prachi Karanwat.